Project InnovaMare - Online Kick-off Conference
Objavljeno: 07. 07. 2020. , Ažurirano: 07. 07. 2020.
---
Hrvatska gospodarska komora i Institut Ruđer Bošković pozivaju vas na online Kick-off konferenciju projekta InnovaMare koja će se održati 22. srpnja, u 10 sati.
Projekt InnovaMare osmišljen je kako bi se razvio i uspostavio model inovacijskog ekosustava na području podvodne robotike i senzorike za potrebe kontrole i nadzora onečišćenja u Jadranskom moru.
Glavni je cilj projekta poboljšati uvjete na strateškoj i operativnoj razini prekogranične suradnje privatnog i znanstvenog sektora radi poticanja razvoja novih tehnoloških rješenja i inovacija u području robotike i senzorike. Projektom InnnovaMare zajednički će se razviti i uspostaviti model inovacijskog ekosustava na prekograničnoj razini u području podvodne robotike i senzorike sa zadaćom orijentiranom na održivost Jadranskog mora.
Projekt InnovaMare vrijedan je 5,6 milijuna eura, a njegov partnerski konzorcij čini 14 partnera iz Hrvatske i Italije.
Prijava:
- sudjelovanje je besplatno
- broj sudionika je ograničen: maksimalno 100
- prijaviti se možete putem online prijavnice (u nastavku teksta)
- nakon što se prijavite, dobit ćete upute za povezivanje na MS Teams
- rok za prijavu sudionika: petak, 17. srpnja.

Za sva dodatna pitanja o organizaciji online Kick-off konferencije možete se obratiti na e-mail adresu: innovamare@hgk.hr; tel.: 01/ 207 - 8017.
Croatian Chamber of Economy and Institute Ruđer Bošković invites you to online Kick-off conference of the InnovaMare project, which will be held on July 22, 2020 at 10 AM CET.
InnovaMare project will jointly develop and establish an innovation ecosystem model in the area of underwater robotics and sensors for purposes of monitoring and surveillance sector with a mission oriented on sustainability of the Adriatic Sea.
Main purpose of InnovaMare project is to bring cross-border collaboration between science and private sector on higher level and to facilitate involvement of SMEs in international networks for research as a way of adding value to SME in area of internationalization and technology transfer having in mind all inputs from all stakeholders involved within the project.
InnovaMare project is worth 5,6 milions euro, with partnership consortium of 14 partners from Croatia and Italy.
Registration:
- participation is free
- you can apply via online application form (below)
- the number of participants is limited to 100
- after registration you will receive instructions on how to connect to MS Teams
- deadline for registration of participants: Friday, July 17th.

For all additional questions about the organization of the online Kick-off conference, you can contact us via e-mail address: innovamare@hgk.hr; phone: +385 1 207 8017.
Project InnovaMare is funded by European Regional Development Fund.
Program
| Vrijeme | Aktivnost |
| --- | --- |
| 22.07.2020 | |
| 10:00 - 10:10 | Introduction |
| 10:10 - 10:30 | InnovaMare presentation |
| 10:30 - 11:25 | Thematic rooms for discussion on main topics of project InnovaMare |
| 11:25 - 11:45 | Final remarks and conference conclusion |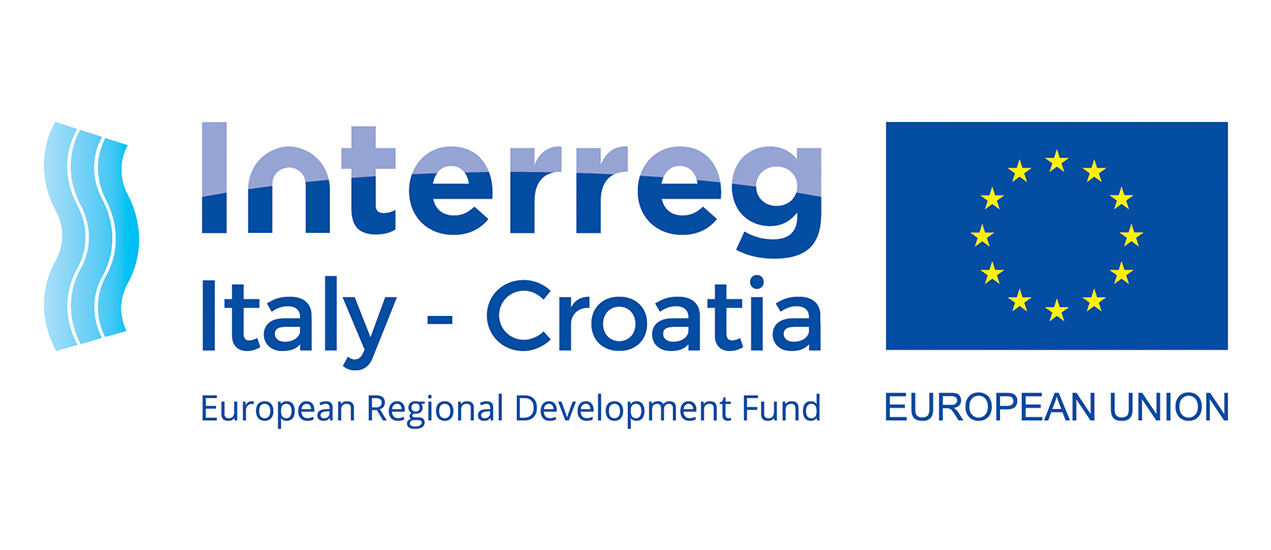 Izvor: Interreg Italy - Croatia