'Croatia Your Business Partner' Brochure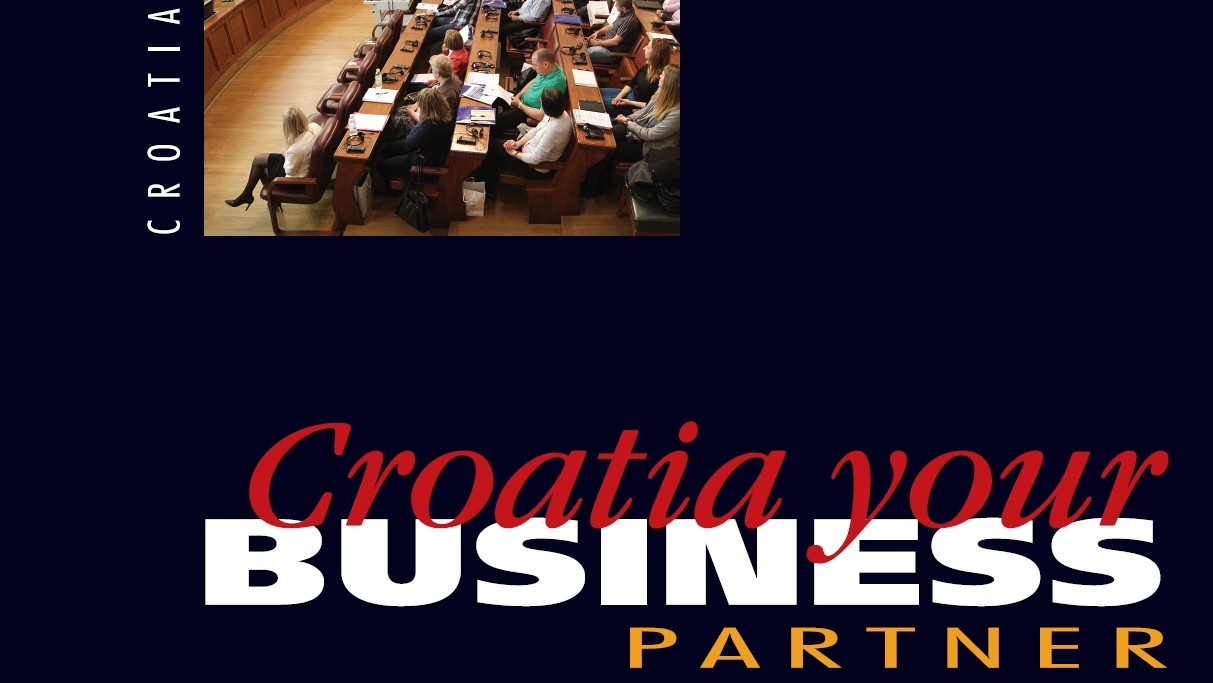 Izvor: HGK
'Croatia Your Business Partner' Brochure
---
Objavljeno: 01. 07. 2016. , Ažurirano: 19. 06. 2017.
---
From the brochure's foreword by President of the Croatian Chamber of Economy Luka Burilović;
"(...)The competitive advantages of Croatia, which are not based only on its geostrategic position, but also on the relatively high education levels and creativity of its people, the richness of the soil and water resources, and developed infrastructure, constitute the key features of Croatia's future long-term development. It should be a true challenge to all of us; both, institutions and individuals.
The contribution of the Croatian Chamber of Economy to the process of transition of the Croatian economy and society as a whole reflects in its mission of creating a prosperous Croatian society and its state. The Croatian Chamber of Economy is actively working to create a better investment climate for its members, but also for international investors who recognise Croatia as the land of opportunities. Its contribution to the process of rapid economic development manifests in various activities such as lobbying by representatives of the Croatian Chamber of Economy in Brussels, its membership in the Association of European Chambers – Eurochambers and the International Chamber of Commerce with its headquarters in Paris, as well as in other international professional associations. Through Enterprise Network Europe in Croatia - Enterprise Europe Network (EEN), with its four regional centres within the county chambers, the Croatian Chamber of Economy provides its members with access to all information about the European Union, organisations of seminars on the EU funds and other relevant events, thus assisting Croatian entrepreneurs in their business performance on the EU market and increasing their possibilities for obtaining financial resources from EU funds.
By continuing its 164 years' long tradition in the region, nowadays, the Croatian Chamber of Economy is a modern and professional economic institution, which constitutes the best form of operation for its members in their business activities on a new, large, European single "domestic" market consisted of 500 million inhabitants, as well as on other markets.
The doors of the Croatian Chamber of Economy are open to all domestic and foreign business people and is thus always at their full disposal to promptly provide them with business information, services and contacts."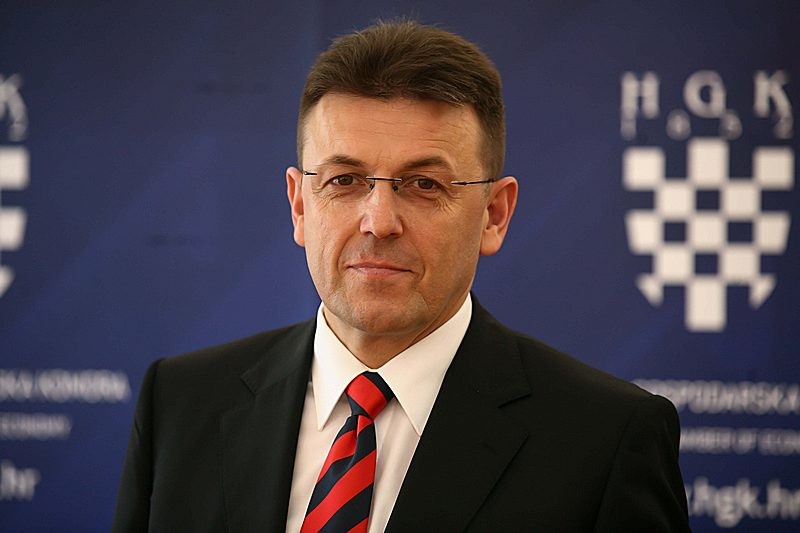 President of the Croatian Chamber of Economy Luka Burilović; Source: CCE.
The brochure is most comprehensive set of data about everything an entrepreneur and anyone visiting Croatia wants to know and should know about the country.
Croatia Your Business Partner is sort of extensive but concise fact sheet about the country, its people and economy.