18th MESAP Fair in Nedelišće
Objavljeno: 19. 06. 2016. , Ažurirano: 30. 06. 2016.
Vrijeme održavanja: 29.06.2016.
---
Nedelišće, by the town of Čakovec, was the place of three day manifestation – 18th International Entrepreneurship Fair 2016 (Međunarodni sajam poduzetništva – MESAP), where the domestic entrepreneurs and craftsmen were presenting their products and services. Along with the Croatian exhibitors, there were also the entrepreneurs and craftsmen from the neighbour countries.
Opening speech was given by Darko Horvat, Entrepreneurship and Crafts Minister, and by the Vice President at the CCE Tomislav Radoš.
The fair was partly consisted of a couple of exhibitions (cattle, small animals or the old cars exhibitions) and of the workshop named Measurements and Stimulation Programs by the Ministry of Entrepreneurship and Crafts.
Čakovec County Chamber had its own 30 square meters of exhibition space, where they organized the presentation of the Chamber company members. On the Chamber stand, products were presented by 14 exhibitors from Međimurje and Virovitica-Podravina County, who were pleased to use their opportunity to make new business contacts and agreements.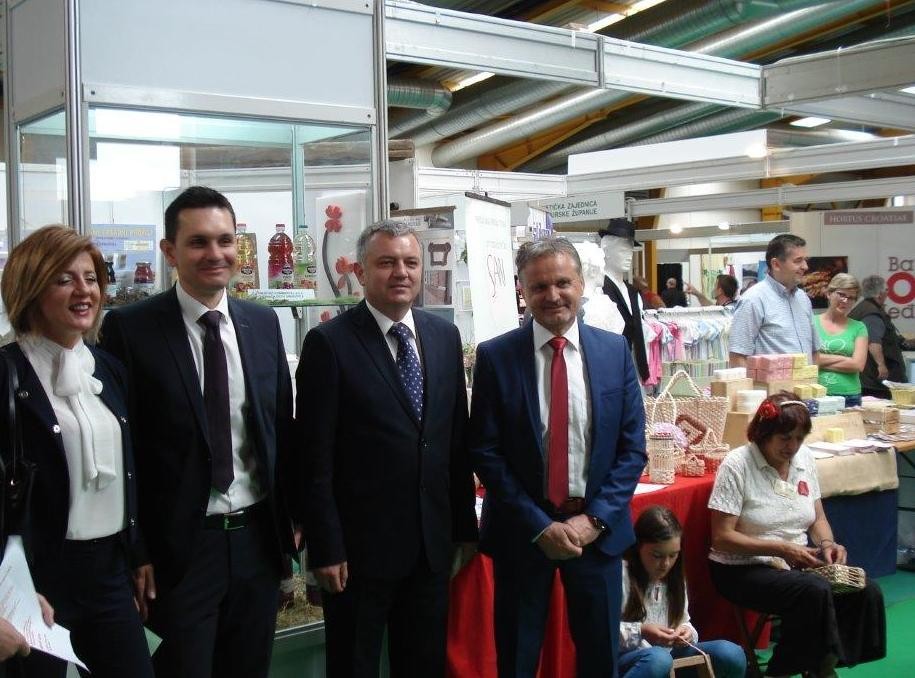 Ana Mandac, Tomislav Radoš, Darko Horvat, Mladen Križaić
Izvor: HGK