Srijeda, 27.04.2016 u 10:04
Erdoğan: We want CCE's representative office in Turkey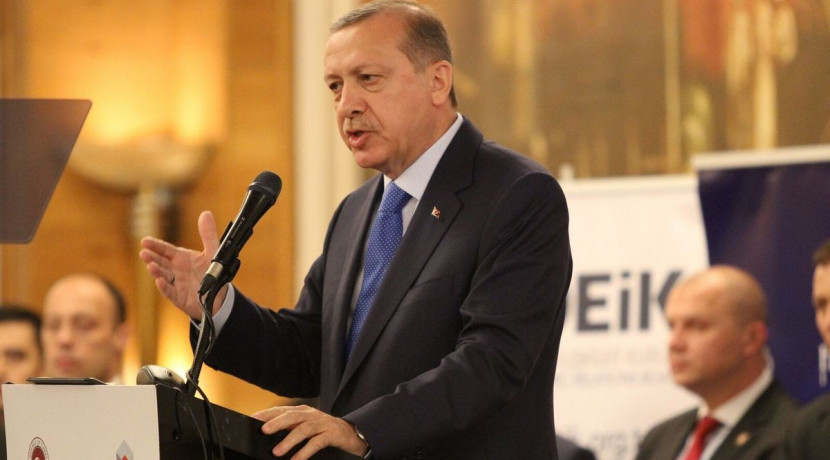 Recep Tayyip Erdogan
"The most important economic drive nowadays comes from the private sector. Its importance in global economy is enormous", says the president of the Republic of Turkey Tayyip Erdoğan on the Croatian-Turkish Economic Forum. He also adds that he hopes to see a similar meeting in Istanbul soon and that Croatian Chamber of Economy is about to establish its Representative office there.
Speaking of Croatian crisis, he describes similar problems in the Turkish recent past: "In the 2001, the crisis was very difficult, but thanks to our structure reforms, we overcame our economic problems. The success came straight from our private sector. When I became a president, the first thing that needed to be done was privatization", said Erdoğan and emphasizes that politicians become fully successful once they step away from bureaucratic oligarchy. "If you do not do so, you cannot do anything", says Erdoğan and announces that Turkey will soon have three times bigger investments in Croatian sector of tourism. "Croatian privatization processes are worth 500 million dollars and these are the kind of projects we are interested in. Ecologic agriculture is also of big importance, such as irrigation processes, fertile soil, and we should not forget educated work force and the proximity of the rest of the Europe either. All these are huge advantages of your country."
"It is the duty of us, politicians, to encourage economic cooperation, to support you and to give space for the action, while your duty is to use all those given opportunities", says the president of Croatia Kolinda Grabar-Kiratović.
The president of Croatian Chamber of Economy Luka Burilović says we should look to the Turkish economy as to our role-model. "Their economy has literally started to bloom in the year 2002. There are many areas for the development of our economic cooperation and it is quite realistic to expect the increase in trade value, from current 350 million dollars to a billion."
He also ads that Turkey has 75 million inhabitants, while we export a little more than 100 million dollars. That means that one inhabitant of Turkey does not spend even a dollar and a half on Croatian products and services, while at the same time one Croatian inhabitant spends about 60 dollars on Turkish products. "Participants of this forum are at the right place if we want to change that situation, so I hope we will arrange new businesses between 150 Turkish and 450 Croatian companies", said Burilović.
In addition, he explains that our biggest advantage is geostrategic location. "We are the only country on the Danube and Adriatic, which we surely need to use as a positive impulse for stronger cooperation, not only with Turkey, but with other countries as well." He also pointed out some possible barriers in our further cooperation, among which the most prominent one is the problem of visas after our access to the European Union. "The obligation to obtain visa for the Turkish citizens definitely has a negative impact on Croatian tourism. The number of Turkish arrivals and overnight stays has literally decreased in half", explains Burilović and mentions the importance of finding permanent and efficient solution of this problem.